Decorating a house always starts with its walls, as they are one of the first things people notice upon entering a room. That's why nothing can spruce up your living space better than some well-thought-out wall decorations. Pictures, paintings, prints, vinyl stickers — these are only some of the options available to you at the retail stores. But rather than simply buying your wall décor, why not try to make it yourself? A DIY design will not only add a personal touch to your home but will also make the process of decorating it more creative and fun.
Macrame
The Bohemian style continues to grow in popularity, and nothing says "boho" more than macrame. These woven textile hangings can instantly transform the look of your wall and fill your room with cozy and relaxing vibes. Of course, you can purchase a pre-made macrame, but creating a DIY design of your own can be a much more rewarding experience. And it's not hard at all! With a variety of tutorials available on the internet and a wide selection of materials presented in the stores, the only limit is your creativity.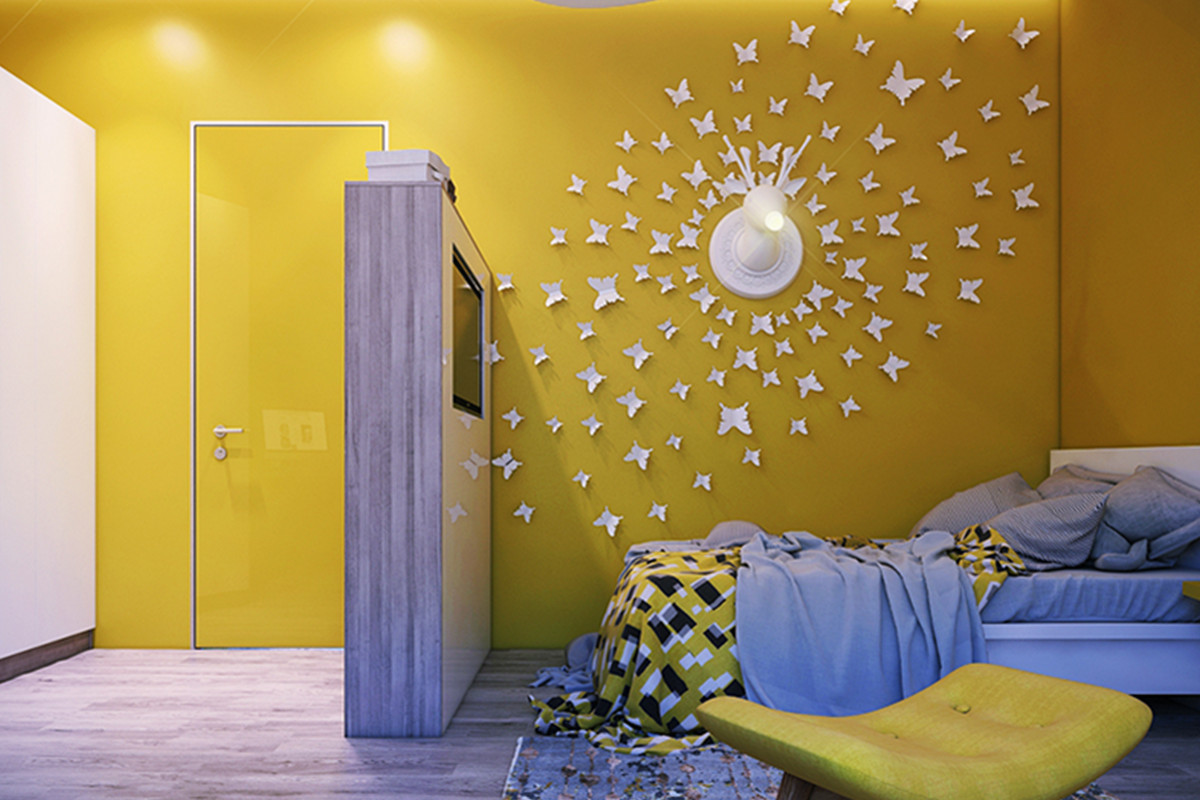 Garlands
Another simple and stylish wall décor idea that will look great both in a bohemian and modern interior is a garland. Wall hangings made out of twigs, sticks, branches, and leaves will add some rustic charm to your rooms. It can also be used to balance out a contemporary home design. You can add seasonal elements to your garlands such as pine cones for winter or cotton stems for fall.
Abstract Wall Mural
Moving away from the bohemian coziness to something modern, let's take a look at abstract paintings. This is probably the easiest DIY design for your home, but also the most creative. An abstract painting can be many things. Bright colors or a black-and-white palette? Wild patterns or strict geometric shapes? It's up to you to decide. Choose an empty white wall in your house that can serve as your canvas and let your imagination run free.